Rentals for Every Occasion
NorWest Vac offers rental services for portable toilets, handwash stations, and water tanks.
WILLIAMS LAKE (MAIN OFFICE)
1-1165 MacKenzie Ave N
Williams Lake, BC
V2G 4P3
PRINCE GEORGE
9841 Milwaukee Way
Prince George, BC
V2N 5T3
Professional Residential and Commercial Services
Office Hours:
Monday to Friday: 8:00am – 4:30pm
+1.250.392.4647
Saturday, Sunday & After Hours: Emergency Calls

+1.250.392.4647
Saturday, Sunday & After Hours: Emergency Calls
Water Tanks and Haulage
Potable/Non-Potable Water
Do you need a water tank for your event, construction site, or camp?
We're able to provide large volumes of potable and non-potable water or portable toilets and wash stations to meet your specific needs.
We can provide portable toilets to meet the needs of any-sized gathering. We even have accessible options to ensure your guests have a comfortable experience.
If your event requires on-site water, we can deliver tanks to your site to ensure visitors have access to a potable water supply.
Help your visitors clean up with dedicated washbasins pre-filled with the supplies needed for handwashing stations near portable toilets.
Rentals for Every Occasion
For clients planning special events such as concerts, outdoor weddings, festivals, and more, we can help organize portable washroom services – including wash stations, wheelchair accessible and gender-specific washrooms.
Whether your worksite is remote or right in town, you likely won't have access to washroom services for your employees. Let us handle the setup and removal. We'll work with you to get the appropriate number of portable washrooms to your site and ensure they are stocked and ready for use.
Each washroom comes complete with sanitizing dispensers and toilet paper.
Our washbasins act as perfect temporary sinks and come filled with water, paper towel, and soap – these are dual-sided for you and your guests' convenience.
Get A Quote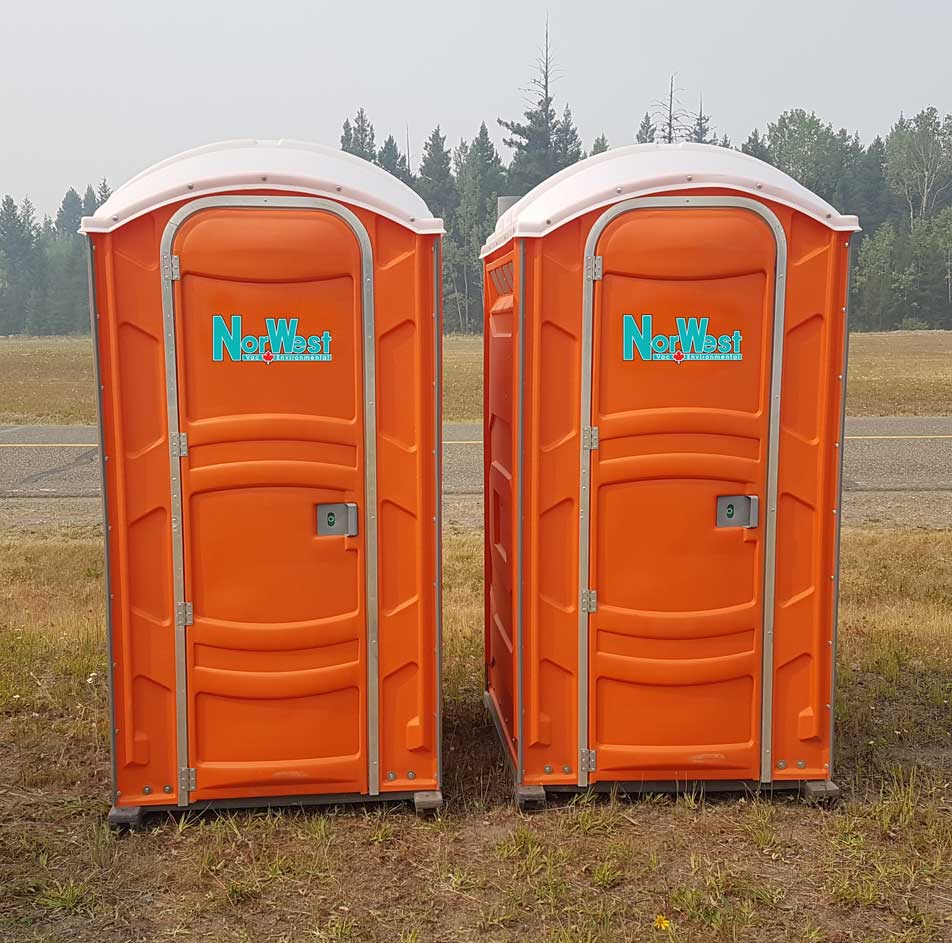 Creative Solutions
Need something long-term? Ask about our rates.
If you need large numbers of portable toilets or basins, we can accommodate. We also offer servicing of the portable toilets on a flexible schedule, so they can always be in optimal condition for your users.